Postgraduate Diploma in Infectious Diseases
To equip MSF medical doctors in the field with specific clinical expertise in infectious diseases
The Postgraduate Diploma in Infectious Diseases aims to equip MSF medical field staff with specific clinical expertise in the prevention, diagnosis and management of infectious diseases.
Most pathologies managed in MSF hospitals are infectious diseases, and both antibiotic resistance and surgical infections pose new and complex challenges. The Postgraduate Diploma is a two-year work-based hybrid learning course that targets medical doctors clinically active in the field, who complete the training while working in MSF projects. The initiative relies heavily on tutored practical clinical experience, supported by theoretical teaching. This programme is being taught since 2021. It is being developed in partnership with Stellenbosch University in South Africa.
The programme is recognized by the Department of Higher Education of the Republic of South Africa, and graduates receive a postgraduate diploma from the Stellenbosch University after successful completion.
The Postgraduate Diploma in numbers
Healthcare workers
who graduated 
Countries where we have
active learners
Learners currently
following the programme  
The programme
In collaboration with the hybrid learning team of Stellenbosch University, a state-of-the-art e-learning course was created, and it is complemented with yearly face-to-face sessions at the University and regular live online sessions throughout the programme.
The objective is that graduates are able to
assess, diagnose and treat adult and paediatric patients with infections (community-acquired, hospital-acquired, travel/tropical, immunosuppressed) in a cost-effective way in limited-resource environments.
promote the general health and quality of life of the community by playing a leading role in preventing infectious diseases, practicing antibiotic stewardship and responding to infectious diseases outbreaks appropriately.
provide all health care in an ethical, compassionate and responsible manner, and show the necessary respect for human rights while doing so.
evaluate and reflect on their personal and professional strengths and weaknesses in order to change their professional practice in an appropriate manner according to the available evidence.
The curriculum
Module 1: Adult infectious diseases
Module 2: Paediatric infectious diseases
Module 3: Diagnosis and clinical management of TB and HIV-related conditions
Module 4: Surgical infections
Module 5: Community health for infectious diseases
The course runs over two years and requires about 8 to 12 hours of study per week, with 6 hours dedicated to the required online study material, at times with online support by an expert in the subject. The remaining time is spent in workplace-based learning, building up a portfolio of patient case histories and completing a logbook for proof of competence with a limited range of procedures. Additional support is given to MSF participants in the form of tutors who provide additional more personalised support as needed. Finally, as the program is designed to expose doctors to a wide variety of clinical cases, they can rotate through different MSF projects and countries during the programme.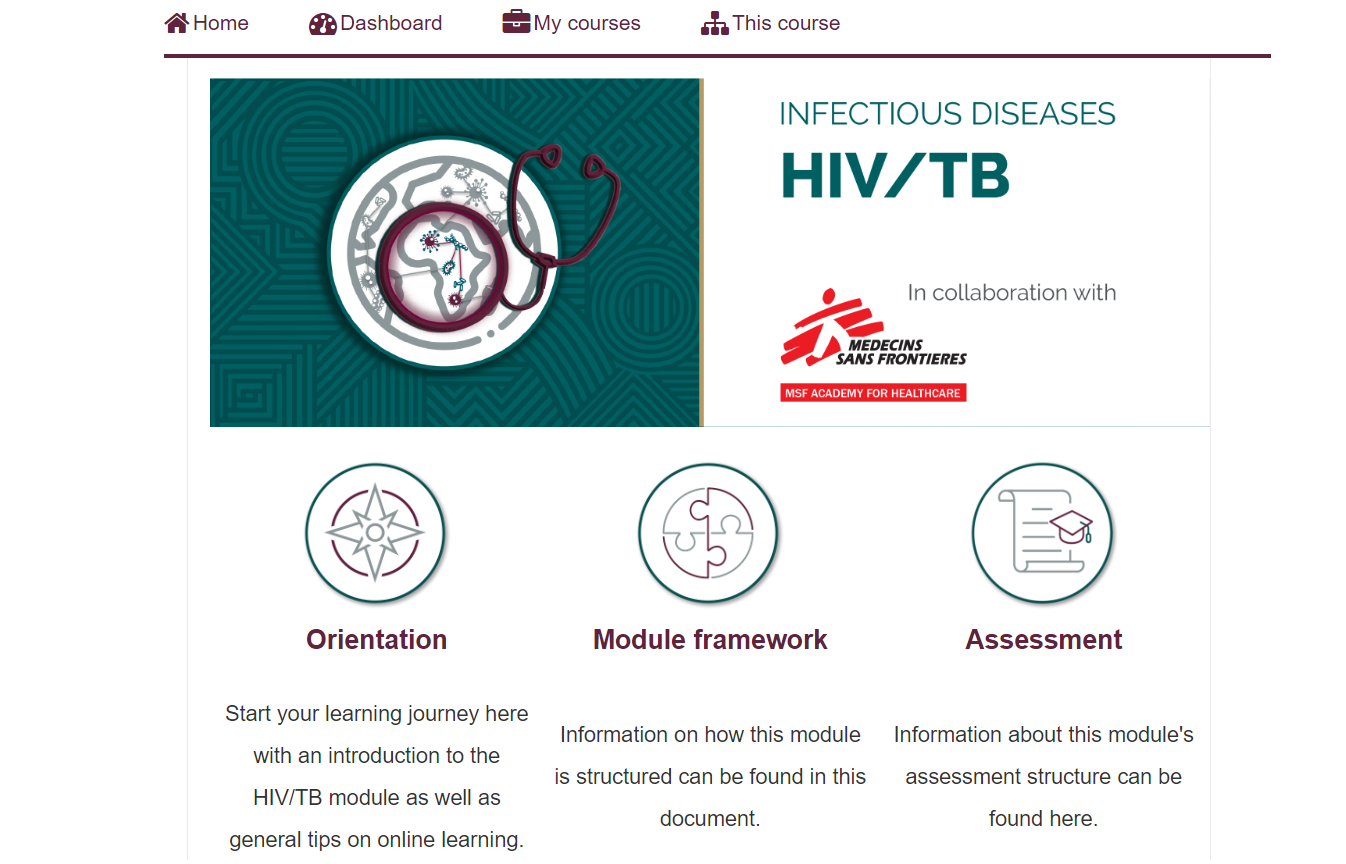 The Postgraduate Diploma in Infectious Diseases gives me another vision of my career in MSF and helps me a lot in providing comprehensive treatment and care to patients with infectious diseases in Guinea Conakry and CAR. The learning acquired shone up my HIV/TB experience with added ID knowledge when I worked as a MAM in Donka Advanced HIV hospital in Conakry where the mortality rate reduced from 40 to 21% in 2021.
Ei Mon, Medical Activity Manager for Bangui project, in Central African Republic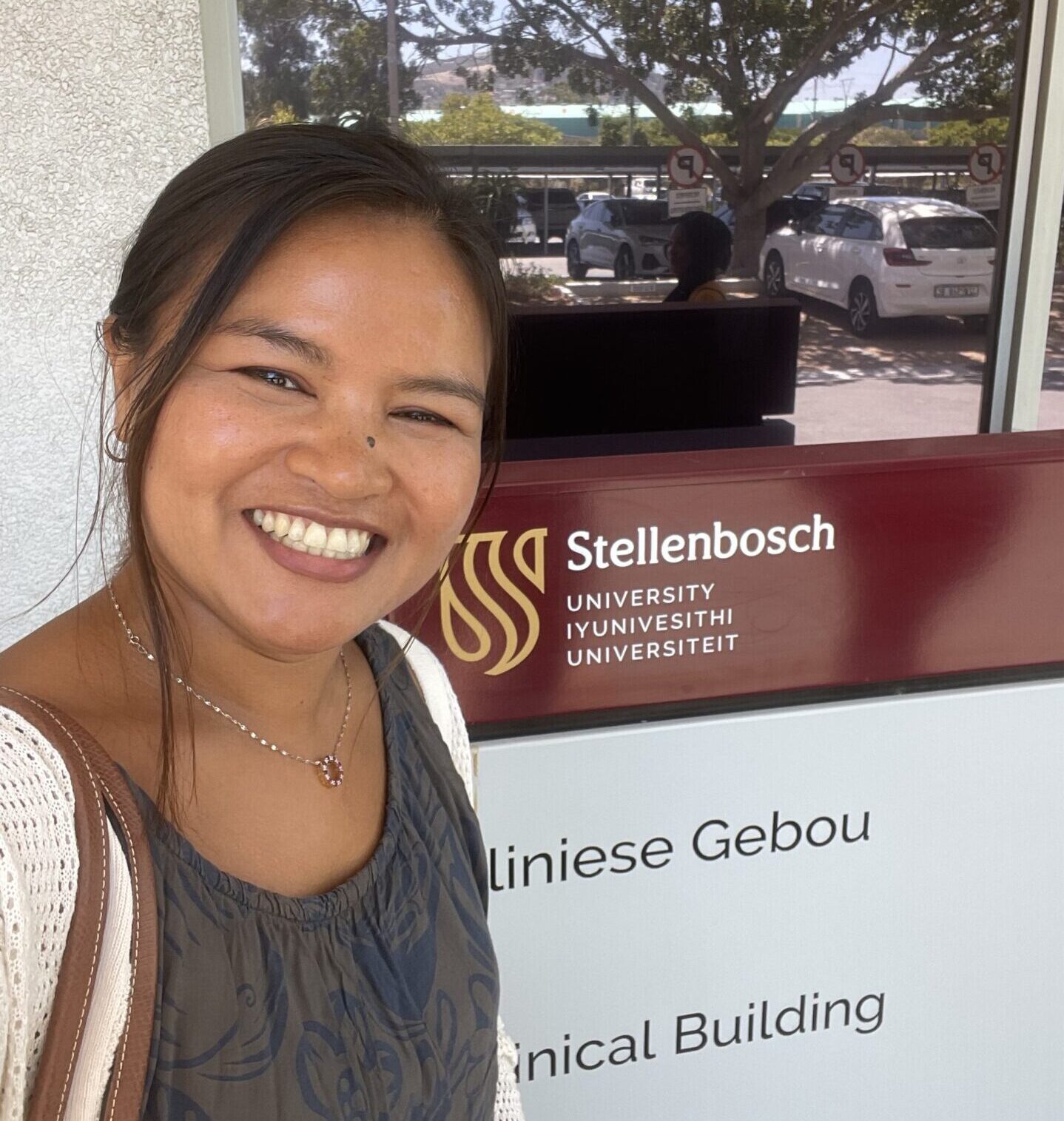 How to apply
Every year, normally starting in May, the applications to participate in the Postgraduate Diploma in Infectious Diseases are open for those interested to start in January of the following year. Each MSF Operational Directorate (OC) manages the process of selection of candidates, so applications are received directly by each Learning and Development unit in each OC.
Candidates need to have a medical degree, be registered by the professional organization of their country and have two years of postgraduate clinical experience. They are then asked to submit an application form, a cover letter, an essay about a specific aspect of clinical infectious diseases, their CV, an English Language Test. Prior to the application they must discuss it with their line manager and development advisor (for international staff) or with their HRCO and/or HRDEV (for locally recruited staff) if they are in the field.
The selection criteria is based on:
At least 60% of students must originate from African countries.
All students must have at least 12 months' prior MSF field experience.
Staff should be in the field or in an active pool.
A diversity of candidates will be strongly endorsed.
For locally recruited staff, availability to work in missions in other projects or countries to be exposed to the clinical contexts related to the courses. This will most likely be organized as field detachments.